Forklift Accident: Army Vet Hurt Awarded $15.2 million
Published by Timothy G. Wiemer
on
Forklift Accident – A military veteran who served two tours in Iraq only to be seriously injured when he was hit by a forklift while working at McCormick Place was awarded $15.2 million Thursday night by a Cook County jury.
This is yet another example of the importance of forklift operator training. While nothing is for certain, there is a good chance that had the operator received the proper forklift training and that he had used a spotter, this forklift accident might not have occurred.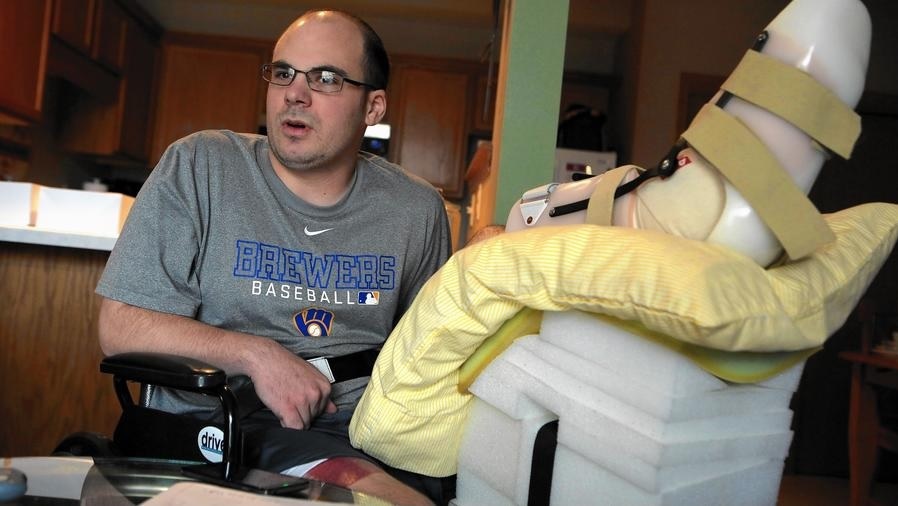 Unfortunately, we can't undo the past but we can learn from it. It is my hope that others learn from this and is not repeated.
Thomas Neuhengen, shown in 2012 at his home in Wisconsin. He lost his heel and underwent seven surgeries after his left foot was crushed during the tear-down of the 2012 International Manufacturing Technology Show at McCormick Place.
To read more about Thomas Neuhengen please follow the link to the Chicago Tribune article Jury Awards 15.2 million in Forklift Accident
If you have forklift training questions or aerial lift training questions, are interested in learning more about the services/products (safety & training)  offered at First Quality Forklift Training LLC, or would like a free training quote, please call us at (800) 647-FQFT (3738) or email us at [email protected] . We look forward to hearing from you.