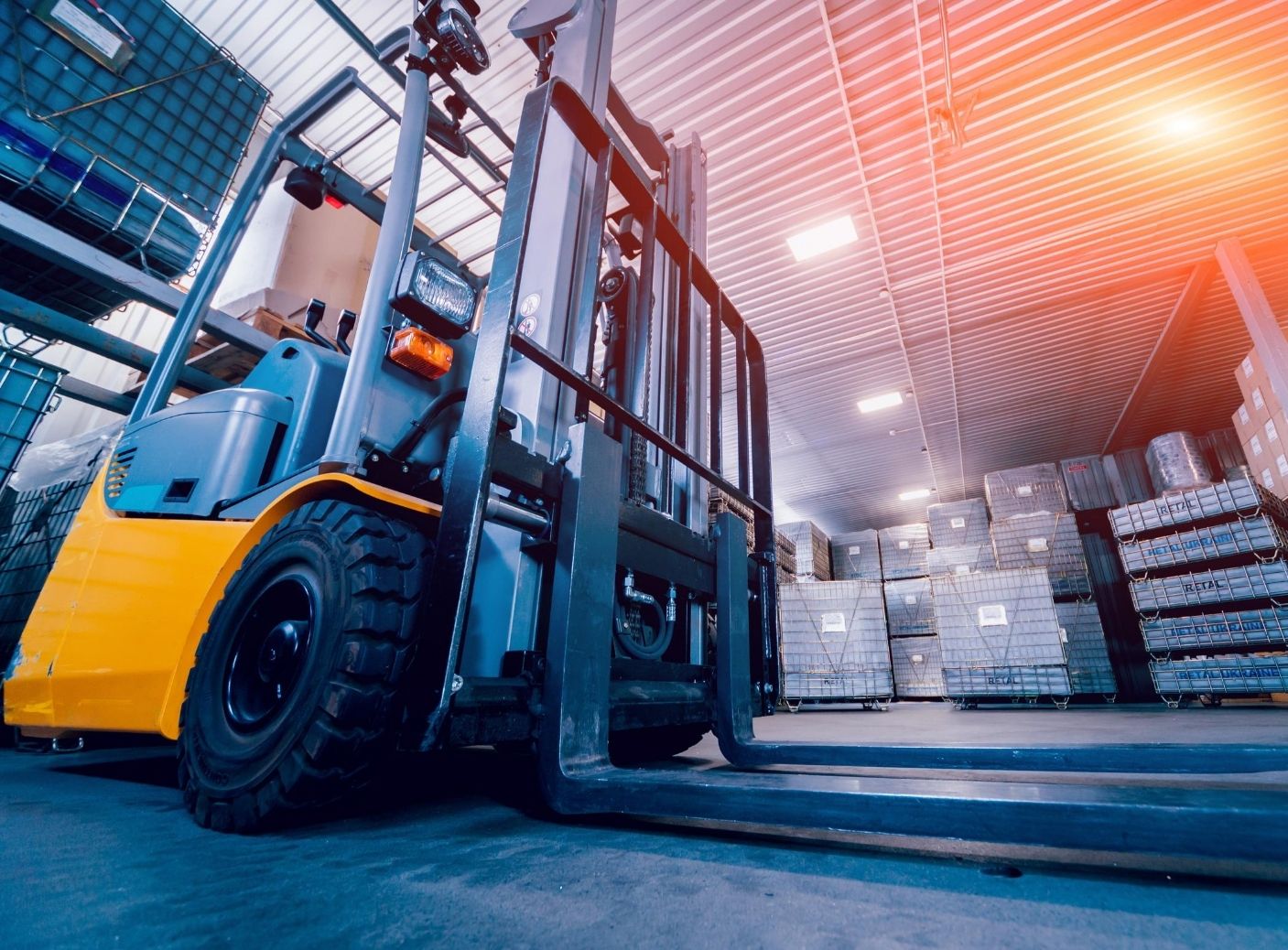 The nameplate or data plate near the front of a forklift is the most important source of information for operators. In order to understand the specifications of a forklift, such as its fuel type and lifting capabilities, the operator needs to have a clear understanding of how to read a forklift nameplate. Some of the terms vary depending on the type of truck you're looking at, but this list will cover the most common information found on nameplates.
Model and serial numbers: This information is most helpful if you need to make repairs to the forklift in the future.
Brand name: This identifies the specific forklift brand being operated.
Mast type: This indicates the specific mast type the forklift uses.
Attachments: This will list any attachments on the forklift.
Type: This spot on the nameplate refers to the fuel type, such as liquid propane (LP) or electricity (E).
Tire size: This will list both the size and the type of tires used. For example, "SOLID" refers to pneumatic tires, while "SMOOTH" refers to cushion tires.
Truck weight: This indicates the weight of the truck. If the truck has a battery, its weight should be somewhere on the data plate. Sometimes it's a separate label, but it can also be part of the overall weight instead. This varies between trucks.
Front tread: This is the width of the forklift's tire tread.
Back/Forward tilt: The maximum number of degrees an operator can tilt the mast backward or forward.
Data table: This diagram near the bottom of the data plate provides you with information such as the vertical and horizontal load center distances, maximum lifting height, and maximum load capacity.
OSHA approval: There should also be a label to identify that the truck meets specific OSHA requirements, specifically regarding guidelines such as ANSI B56.1.
While certain terms can vary between forklifts, these are the most important pieces of information you should know when learning how to read a forklift nameplate. If you need assistance with any additional training for employees, First Quality Forklift Training is here to help. We provide businesses with various training kits, such as narrow aisle forklift training kits, to help potential operators learn what they need to know to complete their training and safely operate forklifts every day.