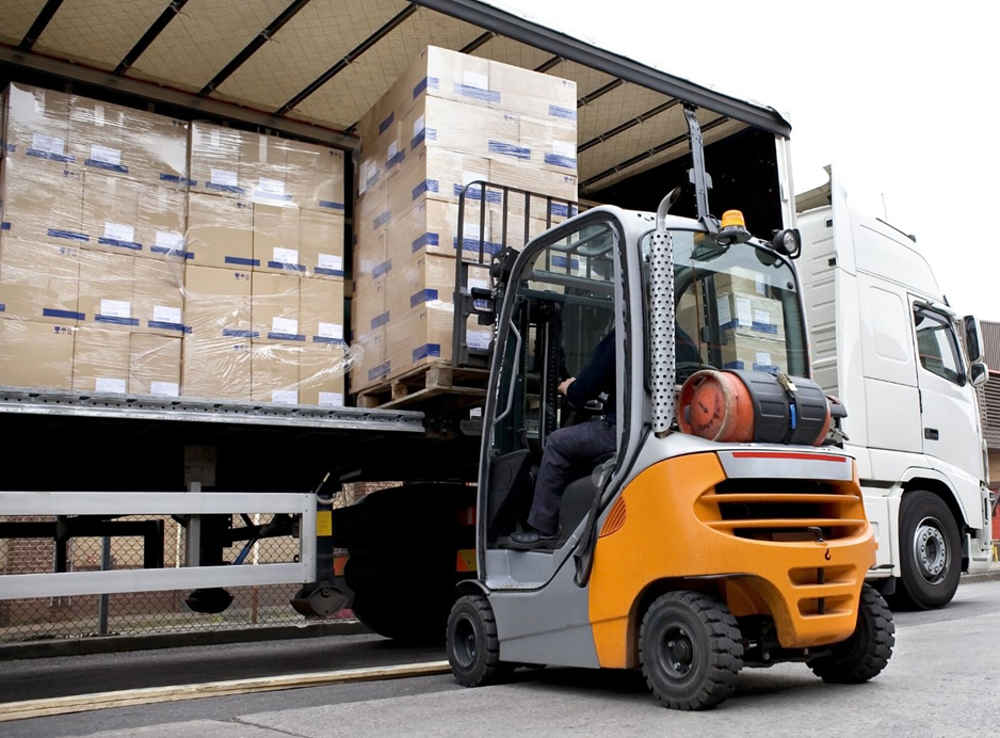 Since their earliest form in 1917, forklift trucks have grown to become among the most common warehouse equipment around the world, with more than a million in operation. As their use has increased and more have gone into production over the years, the evolution of the forklift truck has gone through noticeable updates in technology and safety, both for the material and its operators.
Early History
While material-handling equipment existed for several decades before forklifts, most could only lift their material a few inches off the ground and still had to be manually pushed. It wasn't until WWI that the equipment began to change dramatically, with electrical platforms that could be raised or lowered and batteries to power the machines. This came to a head in 1917 when the Clark company invented the Tructractor, a seated lift truck that could—for some models—lift up to five tons of material to move around their factory. News of this invention spread, and the Tructractor became extremely useful to the war effort. Eventual designs enabled the platforms to raise several feet, adding hydraulic power to increase the height. In 1923, the Yale company invented a forklift that could extend higher than the truck's height via an elevated mast—this was considered the first forklift truck.
Mid-1900s Developments
As the 1930s began, forklifts were becoming more and more common, with new technological developments coming out regularly. Rechargeable batteries were implemented that could last up to eight hours, and newer lift trucks had a greatly increased weight stability. With WWII underway, the need for forklift trucks was greater than ever. By the 1950s, warehouses were expanding in size, and forklift truck development adapted alongside them. They became narrower to reach in between small aisles and could lift loads up to 50 feet high. With that extra height, though, came extra safety risks. Manufacturers realized that if an object fell from that height, it had a greater potential to injure truck operators. As a result, backrests were implemented to keep the load in place while the truck moved, and operator cages were added so nothing could land on them. Those safety measures are still in place today
Modern Forklifts and Other Mechanisms
The evolution of the forklift truck has led to new developments not only in forklifts but also in similarly oriented lift systems. Genie, for example, has developed aerial lift systems that enable operators to perform heavier lift tasks up to 66 feet high. Genie boom training provides operators with all the tools they need to safely get their work done. Forklifts, meanwhile, developed a greater weight balance ability, new environmental standards, improved visibility, and operator presence systems to prevent a forklift from moving if no one was at the controls. As the years go by, forklift trucks and their safety protocols are sure to continue to evolve in the future.